Warning: this is not the ultimate list of mistakes to avoid in the US. I'm neither an expert nor somebody who visits the country every year. These are the mistakes that we made, even as seasoned travellers. I hope you'll learn from some of them!
#1 Don't drink or eat out all the time
I had a plan when I first heard about Starbucks: I will try it first when I'm in New York! Well, I cheated with the mugs, now I have an annual pre-Christmas detour to Starbucks to buy the Mug of the Year. However, I was so strict on not drinking anything (especially not chai latte or pumpkin spice latte) that when I finally got to New York, I just couldn't stop drinking Starbucks beverages. Maybe it was because of the anticipation, but I fell in love with the taste of chai latte…and M did too. So we each bought one every day. For the two of us, it added up quickly, and what appeared first as a daily dose of warmth (and free wifi, for that matter) turned out to be a large amount of money we could have spent on experiences. The same applies to eating out! It can be tempting, but your wallet won't thank you for it.
#2 Don't choose inland flights instead of renting a car
Ok, I count this as a "mistake" from the budgetary aspect, but we wanted to see New York, Chicago, Omaha, Toronto, the Niagara and Boston in three weeks. If your limit is time, go with the wind (see what I did there?!) but if you want to keep your budget on the low, rent a car. We were not convinced that it was the best option (even when my sister, who has been living in the US for almost 25 years now, advised so), but on our next trip we'll definitely choose renting a car. It gives you much more freedom, lets you stop wherever you want, and pushes you to discover places you would otherwise only see from the plane. Plus, gas is much less expensive than a plane ticket!
This takes me to the next tip:
#3 Don't rush to see everything!

I know you want to see EVERYTHING once you're there – even though two years ago it was my fifth time in the US and I've seen some of the cities we were about to visit, I wanted all – and I wanted it right then. We walked 25 kms a day, only stopped for our daily chai latte intake, and went to bed just as tired as we woke up that morning. We saw everything that was on our list, but it came with a price too high: in the middle of our trip we got sick and had to cancel our trip to Mount Rushmore, a sight we were excited to see because it was finally not a city – and I had it on my bucket list since I saw it in a coloring book at Planet Hollywood. Luckily, we happened to be at my sister's and she took care of us as a Mom would have. Take it easy, commit to fewer cities or spare more time for each – your mental and physical health will thank you later.
#4 Do not argue – or try to chat at all – with the immigration officer

I learned this the hard way. I usually get along with everybody, stranger or friend. I talk to old ladies on the bus, families when waiting for the toilet, or dogs when I see them on the street. I never had a hard time at US immigration prior to that one time we flew back from Toronto to Boston. But then everything went wrong. It was a red-eye flight. The ESTA machine decided to quit the job. They instructed me to go to an officer, who told me to put my fingers on the screen. I asked if it was necessary since the machine did it already and I could proceed with the steps – and THAT was my mistake. I won't go into details about how the conversation went on, let it be enough that after I left the stall I burst into tears. Advice: never question the work of the officers – or ask a question at all. Just follow the instructions!
#5 Don't overpack– even if the weather suggests otherwise
We checked the weather forecast every day for weeks in advance – as if we were watching a horror movie. -5 and 25 degrees were both an option during our trip, so we had to pack for almost every season. Five pairs of heavy-to-light shoes, four coats and jackets, every jumper I own – check. What I didn't pack was a hat. I forgot how windy it can be in the States compared to Europe and I, again, paid the price. Always wear layers, because even if you're just going down to the subway, you can feel the difference in temperature. But only pack three-to four sets of clothes – you won't need more, I know it because I only used a tenth of what I brought with me. Pack practical clothes, and if you don't have anything for your head, buy a hat BEFORE you get sick, not when you're already using more Kleenexes than when watching the Lion King.
#6 Don't choose hotels – search for alternative options!
Actually we were pretty good with our accommodation choices. We're not the work-for-room type of people (although it's on my bucket list), so free accommodation actually meant family and friends to us. We are lucky to always have my sisters as an option, and we would have probably skipped Nebraska if they lived elsewhere. As for friends, don't give up by saying you don't know anybody there. You MUST have a friend who knows somebody who used to live with a guy who has a friend who actually lives in that city you are planning on visiting. We got a new friend this way in Wheaton (very close to Chicago, our initial destination) and got to know a place I would have never visited otherwise. Even if you have to pay for your accommodation, try alternative options like Airbnb. We had a great time at Kevin's place in Brooklyn, and since then Airbnb is our first option wherever we go in the world.
#7 Don't be that person who buys EVERYTHING that is out for tourists in the US


I know it's hard to resist all the T-shirts and keychains and mugs – I admit, I was once that person. As a kid. Does that even count? Either way, go for the experience, not for the keepsakes – the best ones are always the memories and photos! I may say it because I'm trying to be in the minimalist state of mind when shopping for souvenirs, but if you want to buy something for yourself, only go for the things you'll actually use. I used to buy the flag of the country I visited, until I realized I didn't know what to do with my new collection. I didn't want to use it as decor, so without further ado I put them in a box. Sometime I open that box. Worth the pennies? Not so much.
On my recent trips I started buying books. I went a little overboard in the US and actually was on the edge of being overweight with my luggage (10 books from Barnes & Noble and the Harvard Coop, oh well) but I usually only buy one book as a keepsake. I always read books on the go, I usually have a huge list of books to buy so I can easily find one that I actually wanted to read for ages, and it will serve as a reminder that yes, I bought the book in thatamazing city I once visited. Find the thing you love buying at home because you need and use it, and let it be your keepsake from that trip – not a mini Empire State Building that will only collect the dust on your shelf.
#8 Don't be afraid to dig deeper
I get it. You see it in the movies, you see it in the pictures on Instagram. You grew up knowing that America was this big shiny country, the land of hopes and dreams, and even though you knew little to nothing about the actual operation of it, the US has always been THE greatest place to visit. Having been there a couple of times, it's safe to say that it's my favorite country. But not because of all the famous places and famous people. Not because I can cross a bunch of items off my bucket list whenever I'm there. I love it because once a neighbor stopped mowing the lawn when he saw us coming with my sleeping niece in the stroller. I love it because the fellow runners said hi when I was doing my morning run. I love it because there's no place like this when it comes to community spirit – be it a charity walk or a house-building project. Don't visit the US, take pictures of the "must-see" places then go    home thinking you've seen it all. You haven't. The US has many more layers – don't be afraid to dig deeper!
 #9 Don't try too hard to plan your trip around your children – they won't remember much!
I want to write a separate blogpost on my memories of our East Coast road trip (Washington to Orlando, FL), so I won't go into too much detail now, but please listen to the kid in me: I was 6. It was my first flight, my first time abroad, my first time seeing where my sisters live, my first time being in the US. There were a lot of firsts. You know how much I remember of these things? VERY little. My sisters and parents did good by taking me to all of these places, and I have to admit that I feel cool having experienced all of this at such a young age. But I couldn't appreciate a lot of the sights I'm dying to see again, I didn't really know what was going on and I couldn't embrace the culture I'm thirsty for years later. So, dear parents, feel free to do whatever you'd like to do and don't worry about your kids missing out on experiences! They'll have a lifetime to do what they want
#10 At the same time…don't think you're too old for fun!
This is actually my Mom's suggestion. I was brainstorming about mistakes to avoid and I told her what I had so far when she said, commenting on #9: You might think going to Disneyworld, Seaworld, Universal Studios, visiting the zoo or going down a crazy slide might only be fun for the kids – in this case, you're wrong! All of these places have something for the parents, too, and they give a new meaning for family fun. I think social media and our attachment to technology nowadays reached a level that can only be countered by giving quality time to each other, and what else could bring the family closer than exploring the US together? 😉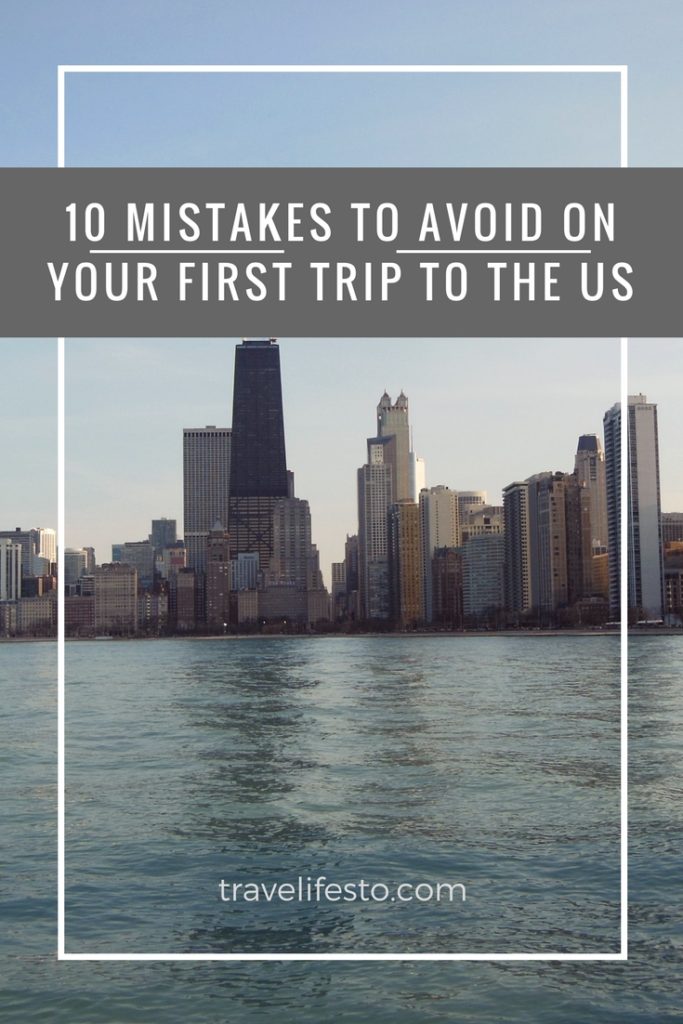 SaveSaveSaveSaveSaveSave
SaveSaveSaveSaveSaveSaveSaveSave
SaveSaveSaveSave
SaveSave
SaveSave
SaveSaveSaveSave
SaveSave
SaveSave
SaveSaveSaveSave
SaveSave