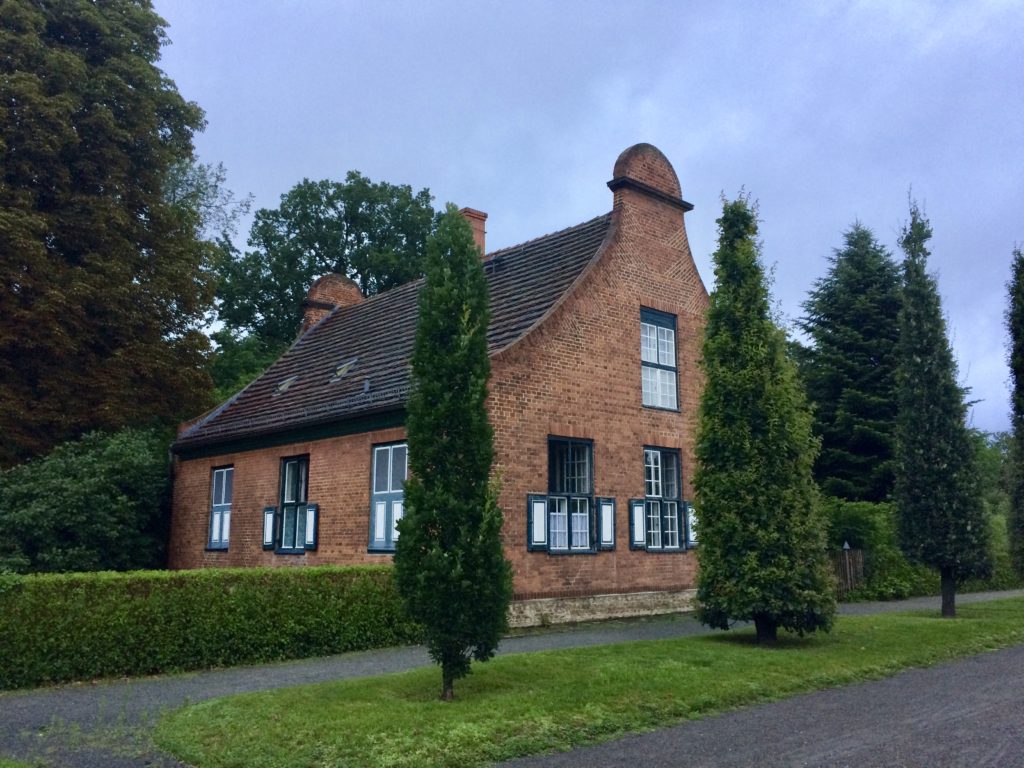 The weather was playing against me. I left the Hungarian sunshine and heat and landed at Berlin Schonefeld in pouring rain. Potsdam welcomed me with even more rain. It was so miserable no one would have wanted to yell 'let's explore this city!' No one, except for me – thank God I have a boyfriend as tolerant as M. Since he had already spent a coupe of days in Potsdam, I didn't really need an itinerary, I let him be my tour guide. Although I would recommend you spend at least a whole day in the city, you can still get a good glimpse at its charm in an afternoon like I did.
Why you shouldn't miss Potsdam
I know that Potsdam often gets neglected next to its big brother Berlin, we also skipped it last year when we spent a couple of days there. But we only did so with a promise to visit it next year and I'm happy to report that it is really worth the time. If you have an extra day in Berlin and want to explore a bit more of Germany, don't miss it! I was so charmed by it that I would gladly recommend you plan an entire trip to Potsdam on its own.
What to see and do
1. Take a stroll at Sanssouci Park
We started here as it was very close to our friends' house we were staying at. Now it can literally be a whole day's program, I'm not kidding. We spent two hours there and it was only enough to scratch the surface. The name "sans souci" means "carefree"", as the purpose why Emperor Friedrich Wilhelm had the park built was really to feel carefree when spending his time there. We instantly got sucked in by its enormity and beauty!
Don't forget to check the Neuer Palais, the Orangerie, the Chinese Teahouse and the Roman Bath – and just admire nature and walk as much as you can!
2. Explore the Hollandisches Viertel


The Dutch Quarter is something you really cannot miss. It won't take long, since we talk about a few blocs in the city centre, but be sure to fit it into your itinerary as it has the most amazing brick houses and the cutest coffee shops in the city. Our friends recommended Maison du Chocolat and now I can tell you: try their hot chocolate or any of their cakes – they are delicious!
3. Go back in time to the venue of the Potsdam Conference 




Schloss Cecilienhof is definitely worth a visit if you're a history lover – or, as I do, you have an MA in International Relations and you've heard about that damn conference so many times you just cannot afford not going there. While it turned out we visited after closing time AND the place was under renovation, as I closed my eyes I could still smell history. Don't miss it!
4. Visit Alexandrowka – the Russian Colony


The beauty of Potsdam lies in its diversity. After strolling the streets of the Hollandisches Viertel and getting lost on the way to Cecilienhof (not really, we just happened to ignore a fence that marked where NOT to go), we found our way to another non-German part of Potsdam: the Russian Colony. As we were told, Russians settled here as farmers and they still earn a living mostly from their huge gardens. The 'colony' is really a huge X that creates four long streets with just a handful of houses and a museum where the streets meet. After all we've seen that day it was such an interesting twist to the city that it made it even more charming!
5. Admire German architecture


After we checked everything on our imaginary list we thought Potsdam had to offer at first glance, we took it slow (while fighting the occasional rain showers) and wandered the streets of the city. I wouldn't say aimlessly, since we were so wet by then that we just headed home to warm up and we looked at the houses on our way, but we were still in awe from how grandiose and elegant most houses looked. More like mansions, to be honest. I imagined big receptions and cigar-smokey evenings in those halls and rooms, and suddenly I spotted a man in a shirt, reading his newspaper and smoking a cigar on the front porch. Classy. (Unfortunately I was so deep in my thoughts that I forgot to take photos along the way, but above and below are some that captured equally charming parts of the city!)
We completely fell in love with Potsdam and would go back to explore more in a heartbeat – I hope this post helped you get inspired and excited as well! Let me know in the comments what your favourite places in Potsdam are! Also, tell us what German city we should visit next!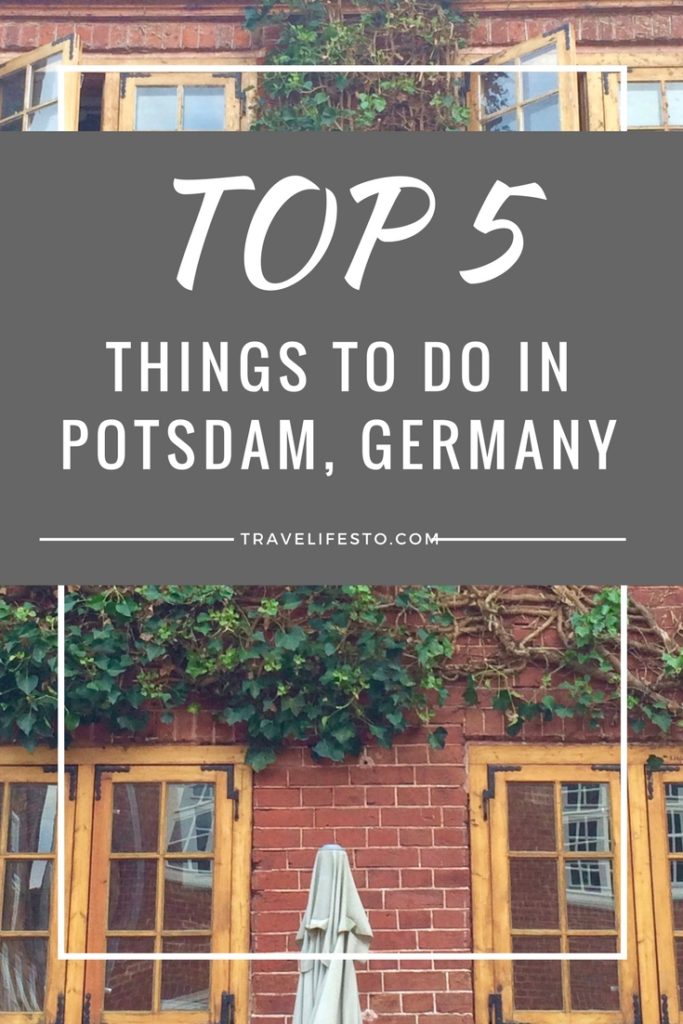 SaveSave
SaveSave
SaveSave
SaveSave