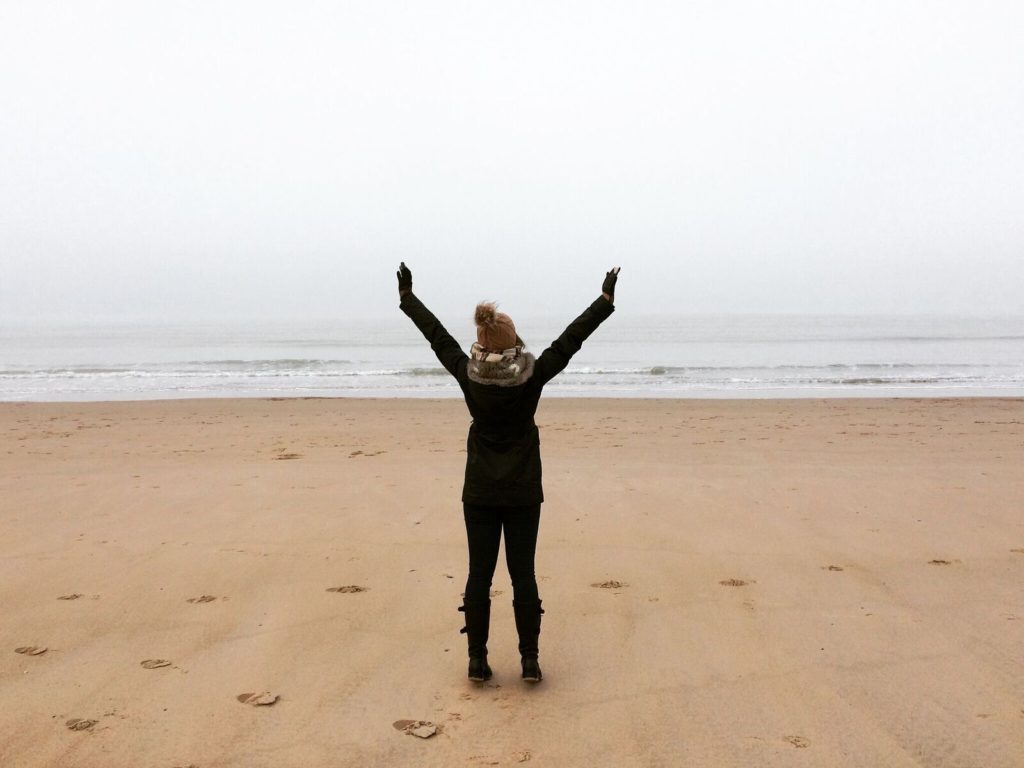 I cannot believe 2017 is almost over!
It's been an amazing, travel-filled year for me and M (he spent more days on the road than I did but still, most of the adventure we had this year were trips we had together), so I thought why not break it down into numbers!
Without further ado, let's see what 2017 was all about:
Number of countries visited: 9
I cannot complain, that's for sure. I'm not a full-time traveller, I was attending university until July and got a full-time job in September so I had school breaks and the summer to get the most out of my travel plans. Nine countries are amazing, and some of them I visited twice this year!
Belgium
Ok, technically Belgium should count for 2016 because we spent the end of last year there and came home on 1 January, but I still feel that starting the new year in another country helped us kick off 2017! We spent 5 days in 6 cities, excluding Brussels (we've been there before and didn't want to take away time from other cities so we just landed and took off from its airport). If you want to explore Belgium with us, read my post on the trip here!
Austria (x2) 
I spent 4 days in Vienna at a conference then had one day to explore the city with M. Vienna is a place I visit frequently – it's close, it's beautiful, and it has a Christmas market my high school used to organise trips to every year. Yet in January I realised I haven't seen a lot of sights yet – I've always went for the glühwein. Big problem! So we managed to squeeze some new places in that extra day I had after the conference and it turned out to be a lovely day! Then in July we ended our mini Eurotrip in Austria and had our first glamping experience. The cosiest place you can imagine!
Read more: Glamping #1:Ferienparadies Natterer See 
Slovenia 
It was one of the biggest hits this year! I've always had the idea that if you want to see the world, you should go far away, but at least further than the next country. Now with Slovenia my mind was blown and I had to reconstruct my theory on travel. With only 3 hours on the road we reached Ljubljana and then visited two of the most beautiful places in the country: Lake Bled and Lake Bohinj. (Post coming soon!)
Italy 
Italy was the second part of our Easter road trip following the days we spent in Slovenia. I've been to a couple of places in Northern Italy before – my ultimate love Verona, to whom I even wrote a love letter, Venice, Milan and Lake Garda – so I planned something different this time. We stayed in Padua and had day trips to Bologna and Venice from there, then stopped by Castello di Miramare in Trieste on our way home. I wouldn't say I wasn't impressed, but neither Bologna nor Padua could convince me that they are more beautiful than Verona – this gem in Veneto will always have a special place in my heart!
Germany 
Exploring Germany was another big thing for me this year! The first time I've been to the country was last July when we spent 3 days in Berlin – it's a shame, I know! I felt some kind of an animosity towards Germany, for reasons I can't even articulate – maybe because German was my second foreign language in high school and I wasn't particularly fond of it – so visiting the country was never high on my bucket list.
Berlin changed everything, but still, I felt like it couldn't give me that 'German' feeling I was looking for. This year we zigzagged across the country, starting with Potsdam, then visiting two of the most stunning places I've even seen – Rakotzbrücke and Bastei, working our way towards Heidelberg – another beautiful city you cannot miss! From there we wandered off a little to Luxembourg and France (see below) then came back to see the Hohenzollern Castle and to get a glimpse of Neuschwanstein Castle as well (coming back for you, I promise!) Now having seen these places, Germany and the rest of its beauty got pretty high on my bucket list for the next couple of years!
Luxembourg 
The second BENELUX country I've visited so far, now only the Netherlands remains. Not for long though! ( A trip to Amsterdam is something we really want to do in 2018!)
Luxembourg is the most charming little country you can imagine! I loved all the green that covered Luxembourg city, and I loved that the countryside was even more magical. I could stand in the middle of the road for a couple of minutes with nobody bothering me, an expensive sports car occasionally passing by, maybe a cow mooing at me. It was amazingly calm and organised and it really felt like home (I'm somebody who spent her childhood near many fields and meadows). Post on our Luxmbourg weekend coming soon!
France (x2) 
I feel like this year was about covering some of the most well-known places in France – Colmar and Strasbourg in the Alsace region during our summer road trip, and Paris later on in November. I really want to go back to Alsace sometime in the early spring or fall, not just because we haven't visited any wineries (and we should have!), but also because I think it was so scorching hot in July that it took away a lot of the cities' charm.  Next time, baby!
And about Paris…well, just take a look at my Paris Photo Diary and you'll see that I'm in love! Paris, je t'aime! We were visiting my best friend who spent 3 months there, so we had both very touristy experiences, like watching the Eiffel tower light up after sundown and attending the unique light show Dame de Coeur at the Notre Dame cathedral (both spectacular and memories for a lifetime), and very, well, Parisian evenings when we bought baguettes at the local boulangerie and paired them with a lot of cheese and fig jam (although watching Woody Allen's Midnight in Paris might not count as a typical local thing to do…)
Malta 
Woohoo, our first summer holiday abroad! I mean for the two of us, together. My two pieces of advice: please go and explore this little island country because it's a real gem, but please don't go in July unless you really don't have a problem with unbearable heat. All day long. If I could turn back time, I would choose to go in early September to be able to visit all the sights we planned – going in July resulted in skipping a lot of places just because it was too hot to move (and trust me, we are seasoned travellers regarding walking 25 kms a day to see everything we wanted). Nonetheless, it's an amazing little country, a melting pot of cultures and languages, something that should definitely fit your bucket list sometime! To help you plan your visit to Malta, read my guide I wrote for you!
Czech Republic
The last trip we had this year was a weekend getaway to the Czech Republic. No, not Prague! I've been there last year, I planned a trip for my parents there for this year, and I'm not planning on going back any time soon. Sorry Prague, you didn't stole my heart (yet)! Brno, however, is something I can easily identify myself with. It's the Szeged of the Czech Republic. (I did help you out, right?!) It's a buzzing university town, full of life, yet not overwhelming if you spend a couple of days there. Without going into too much detail, I loved spending my post-birthday weekend here! I would highly recommend visiting it if you plan a trip to the Czech Republic. To get inspired, read my post on Brno here!
Number of days travelled: 38
Well, all what you've seen above did fit into 38 short days. Unlike last year when we spent 21 days in the US alone, this year was rather about a lot of short trips. Among M's PhD defence, my final exam and then the job hunt, we couldn't simply squeeze more in. However, 2018 will be filled with a lot of long weekends, so we'll try to get the most out of them! My current job lasts until the end of December 2018, so what I'd love to do is getting into some housesitting afterwards – a couple of weeks somewhere really far away would be amazing! (Anyone looking for housesitters?)
Europe is still pretty big and full of places to I haven't explored yet, but I want to get over the boundaries with which this restricts most people – like the "oh there's still so much to see here, first Europe then everything else" mentality. We should be brave enough to see what the rest of the world has to offer!
May 2018 be filled with adventure and fun for you all! Tell me what your plans are for the next year in the comments below! 
Let me say goodbye to 2017 with my favourite picture M  (if you want to see his take on our journey, follow @martonthespot on Instagram!) took of me: the Maltese door and me (oh yes, here it comes again!)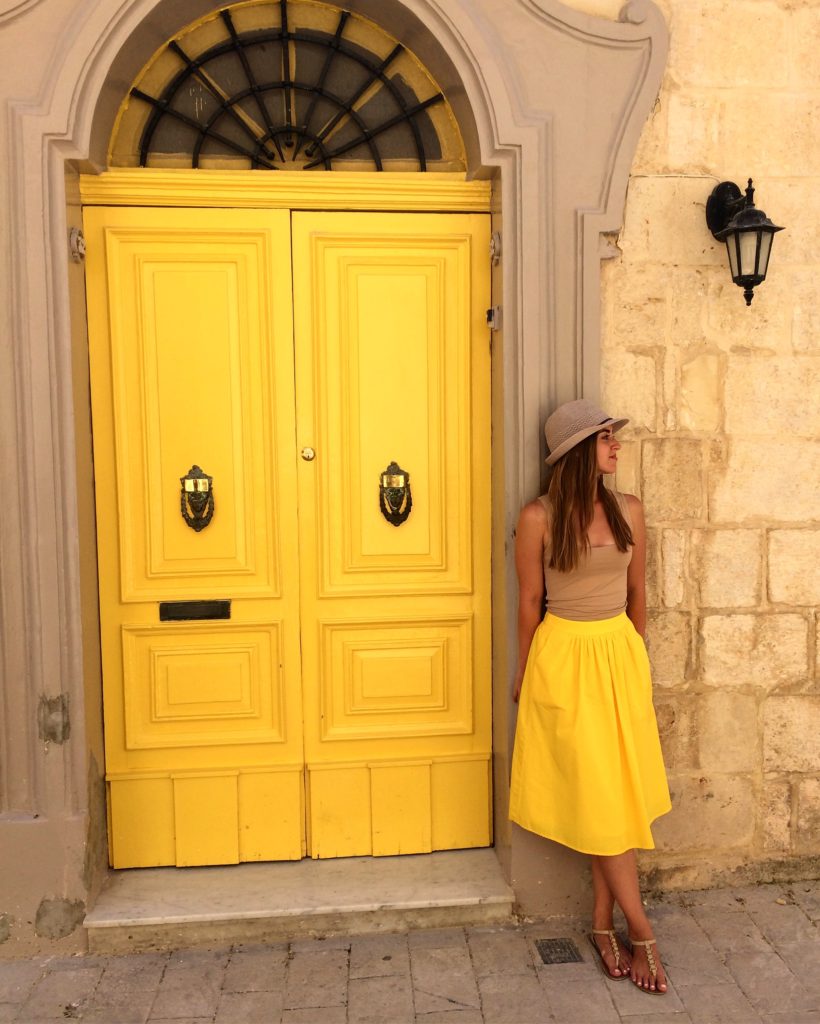 Cheers,
L
SaveSave